Archbishop Welby meets the President of Zambia

Posted Apr 8, 2016
[Anglican Communion News Service] Archbishop of Canterbury Justin Welby met the President of the Republic of Zambia, His Excellency Edgar Lungu, the morning of April 8, accompanied by the Archbishop of Central Africa Albert Chama and Bishop of Eastern Zambia William Mchombo.
The president and the archbishop held wide-ranging discussions for about an hour, discussing issues ranging from the role of the church in health and education; to conflicts in Burundi and elsewhere in Africa; and from the care of refugees to the provision of microfinance to support small business start-ups.
Welby praised Zambia's history of peaceful development and said that the country was an example to the rest of the Continent; describing Zambia as "a treasure within Africa."
At the end of the meeting, Welby prayed for Lungu and the people of Zambia.
Welby is in Lusaka for the 16th meeting of the Anglican Consultative Council (ACC-16), which got underway this morning at the Cathedral of the Holy Cross.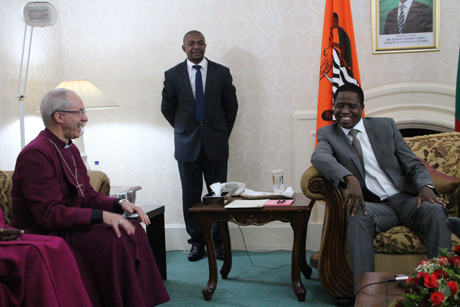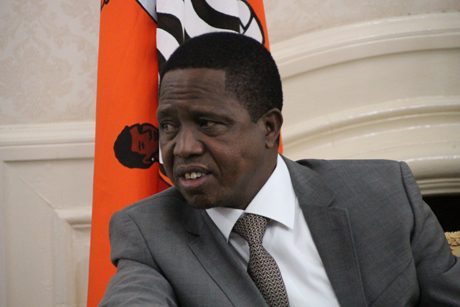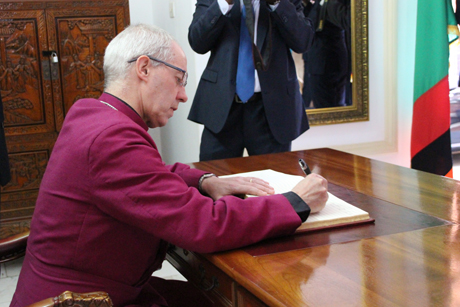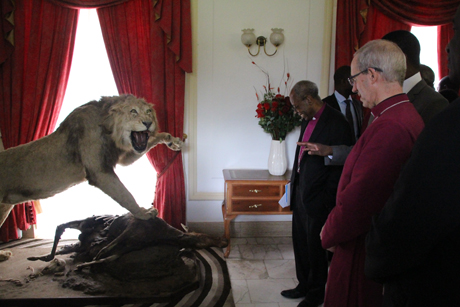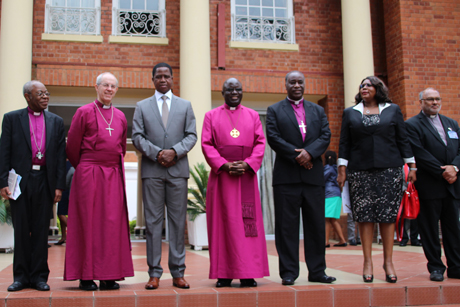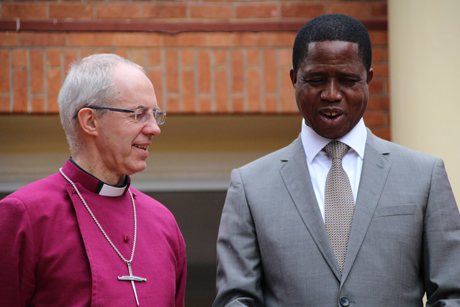 Photos: Gavin Drake / ACNS